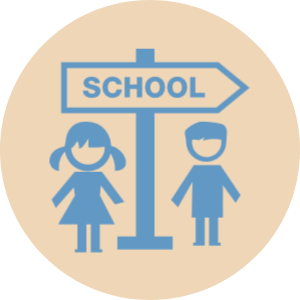 "Thanks so much for the support that Murphy Sports has provided our Sports Department in the appointment of coaches to our football teams. This has been invaluable to us. In addition, can I express my gratitude for the quality of coaches that you provided. We don't get a lot of parents letting us know whether they think what we are doing is okay, but I have certainly had a few emails of thanks for the improvement in quality of coaches and many of those have been your recruits. I also have had the pleasure to watch, meet and talk with a few and they have been excellent."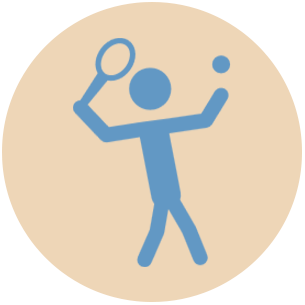 Rachel E - Sports Birthday Party
Damian entertained my 6 year old and 12 of his buddies today with a sports themed party in the park. He was fantastic. This was our second party with Murphy Sports, and will be doing a third for sure. Kept the kids engaged and laughing and moving throughout the 1.5 hours. Managed to get everyone taking part. Made for an easy breezy morning for the parents. Highly recommend. Great value for money.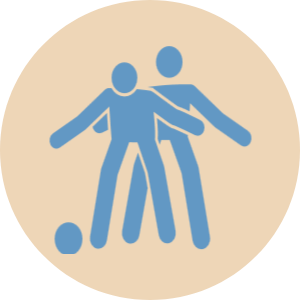 "The staff at TekInsure had a ball at our 'Sports Day' which included both The Amazing Race and a Mini-Olympics. It was fantastic, very professional and well organised. As a business unit director and having the demands of the day to day running of the business, it is such as relief that Murphy Sports organized a fun day for myself and the staff. Every member of staff participated and found that the fun team activities were suitable for all fitness levels. We will definitely recommend Murphy Sports to others for their Event day."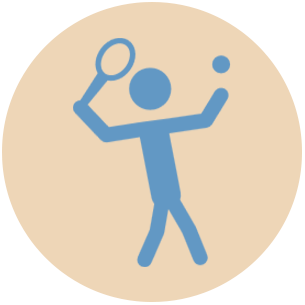 "I've been receiving semi private lessons from Damian for over 2 years. My strokes and footwork have completely improved and with Damian's enthusiastic and high energy coaching methods, my fitness levels have hit higher grounds."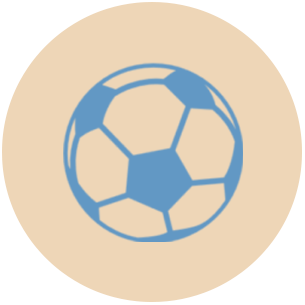 Brendan – Football (Maroubra United)
"Our senior football squads enjoy working with Murphy Sports. Damian provides excellent football fitness training that certainly prepared us for our season. Last season our performances certainly improved on the field which ultimately resulted in promotion. His activities are non stop and have you concentrating on the task in hand. You actually enjoy the hard work of getting fit without feeling like you are slogging it out to get fit. He has an ability to provide a variety of game related football drills which keep every player engaged. Damian also shows great positivity and professionalism with each session evidently well thought out beforehand."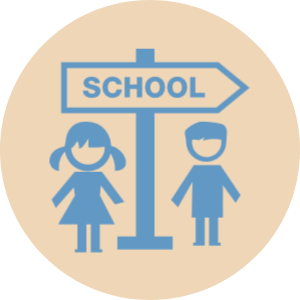 "We have used Damian at Murphy Sports for a wide range of sports and coaching services since 2007. Damian has always been very well organised and professional. No matter what the sport or activity, he keeps every child engaged and active with very little downtime. The children love his age appropriate and varied fun games and activities. He uses a wide range of equipment, caters for every child's ability, safety and well-being. Parents provide us with quality feedback about Damian's teaching and coaching. We will continue to utilise Damian's services as he continues to enhance our numerous school community programs."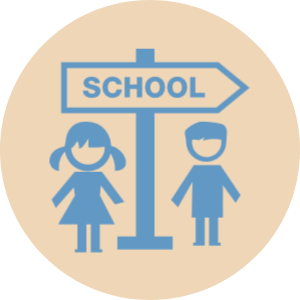 "Damian has been at our school since 2012. He has proven to be, both a successful sports coach and a competent teacher. He can confidently coach a variety of sports across a wide variety of age groups and abilities and has developed a strong relationship with both our girls and staff. Parents also provide me with positive feedback about Damian, who always displays enthusiasm and a professional approach with an emphasis on enjoyment in participation and developing skills in sport. We are very happy with Damian's management of his students, delivery of sports programs and his teaching. He is a great asset to our school and we look forward to continuing to work with him in the future."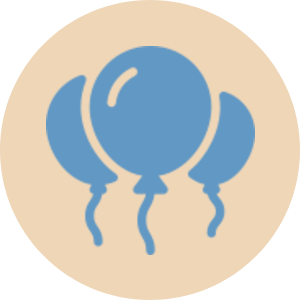 Jodie – Children's Sports Parties & Events
"Thank you for sending Damian and Miles out to us for our Year 3 Sports Day. They were fantastic, professional and the children loved the activities especially The Amazing Race. Everyone had a great time including the parents. I would not hesitate to recommend Murphy Sports to other parents or school groups looking for that action-packed Sports Event or Party that is suitable for children of all ages."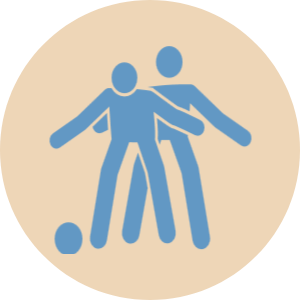 Kylee – Corporate Training
"I love Damian's Boxing Fitness sessions. His warm up games are always diverse and fun and he makes the core of the sessions high energy. I particularly enjoy the 'combinations' section. Boxing Fitness assists me to stay in shape."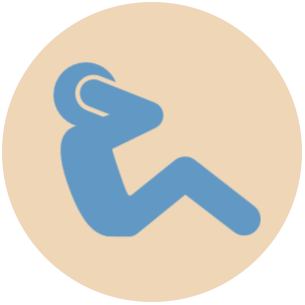 "Damian is everything you could want in a personal trainer – fit, enthusiastic, knowledgeable, professional and reliable. He makes exercising fun and he gets results by targeting the areas that need the most help. Damian is a great guy with a super personality."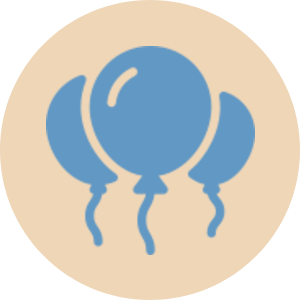 "Thank you for such a fantastic party Damian. From the very start you had the kids engaged and even managed to get the couple of reluctant ones running around with smiles on their faces. I was very impressed with the variety of games you provided and the fact that you managed the entire group and on the go for 1 ½ hours without any tears or need for first aid. All of the the kids had a brilliant time and the other parents were equally as impressed, thanks again."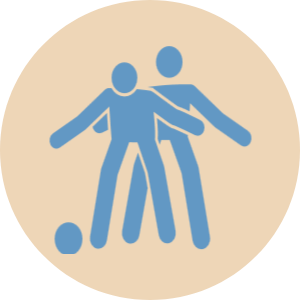 Carly – Corporate Training
"Damian at Murphy Sports exceeded our expectations and reminded all of our staff how fun and rewarding training can be. Damian's sessions are varied, challenging but effective. His sessions also cater to our staffs varied levels of fitness, which gave everyone the confidence and motivation when we first employed Damian. Being in such a beautiful location, on Sydney Harbour is also a beautiful way to start the day."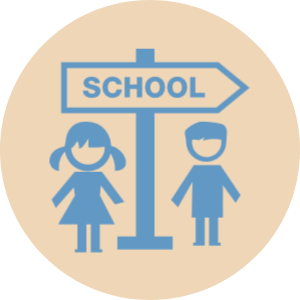 Steve, High School PE Teacher (Tempe)
"Damian has an honest and refreshing approach to teaching. He is always open and respectful to his students and uses light-hearted humour and timely praise to enhance rapport both inside his classroom and out on the field."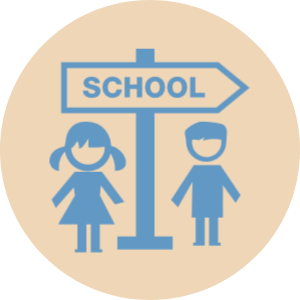 Brent, Primary School PE Teacher and Head of Sport (Bellevue Hill)
"Damian has a firm understanding of syllabus content. He is confident, open and easily engages students, developing rapport and respect. Damian has excellent knowledge of both PE and PDH concepts. He also has the skills, values and attitude of an excellent teacher."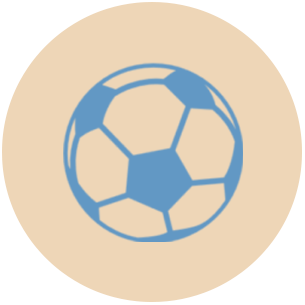 "Football Fitness is so much fun and you don't have to be a footballer to get involved. Damian has an extensive knowledge of the game and he provides us with different drills and activities each week. He keeps everyone busy throughout the sessions and my favourite aspect is 'the match' played towards the end of every session."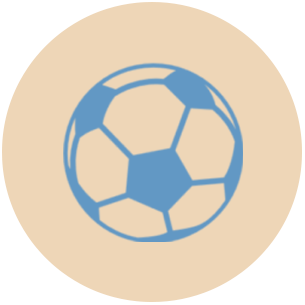 "I have always loved watching the game of soccer on tv but had never played the game until i came to Murphy Sports. Damian supplies the balls, equipment and activities. He caters for all fitness and skill levels and he makes each session so much fun. My fitness levels have greatly improved as a result and i now know much more about the game."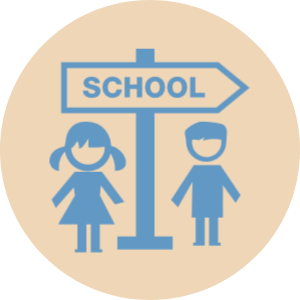 Jim – Director of Sport (Bellevue Hill)
"Damian had an excellent rapport with our boys who loved his classes each week. He always provided the boys with fun and engaging classes that were geared towards the outcomes of the Board of Studies PDHPE syllabus. It was great to see the improvement in the boys' fundamental movement skills in both games and sports-specific environments and an increase in their enjoyment of physical activity in general."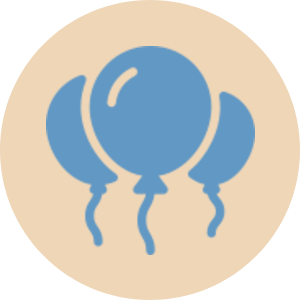 Petra – Children's Parties
"Sam loved his tennis party from the 1st second. The smile could be take from his face for the entire two hours. He was made to be 'the king' for the entirety of the party and all kids were playing fun games, running around and enjoying themselves. I was very impressed by the level of their consistent involvement. Congratulations and thank you Damian for his lovely birthday party."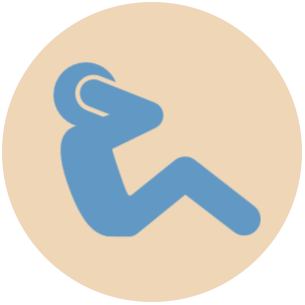 Caroline – Personal Training
"'Gym' and I are just not compatible. Damian provides me with a good combination of aerobic fitness and weights training. I can feel myself getting stronger, fitter and more energised with each session. I love training on Coogee beach, this along with Damian's use of a variety of equipment and games makes each session fun."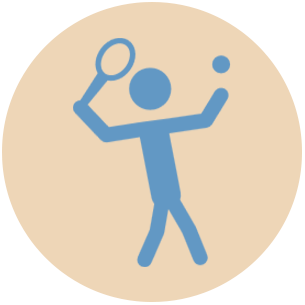 "Damian has made a huge difference to my game: He cured my backhand within 20 minutes of my very first tennis lesson. Damian is a born tennis mentor. To compliment this, he's one of the most personable guys around."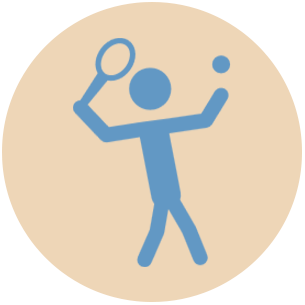 Thomas D - Sports Birthday Party
Damian ran our son's 7th birthday party in a park yesterday, and despite the grey skies and cold wind, Damian had all 16 kids (age 4 to 8) super engaged the whole time. Lots of running and tagging, fun for the boys and girls, ball plays, team work… smiles on all kids' faces, and a great workout for everyone. Excellent communication, super easy to deal with, Damian is a real pro who truly enjoys what he does. Absolutely recommend to anyone who… well, anyone, full stop. Thanks Damian for making it such a hassle-free and enjoyable experience for all of us – even the grown-ups had a ball !!!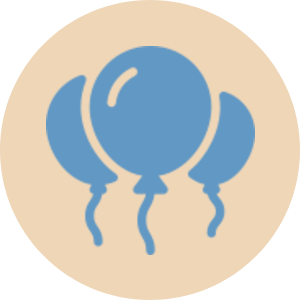 Magdalene B - Sports Birthday Party
We had a great experience with Murphy Sports over the weekend to celebrate my daughter's 7th birthday. The coaches took care of the kids and kept them entertained and engaged. All of the parents could catch up and relax and it took all of the hassle out of running a party. It was the perfect mix and all of the kids had a great time. Would definitely recommend.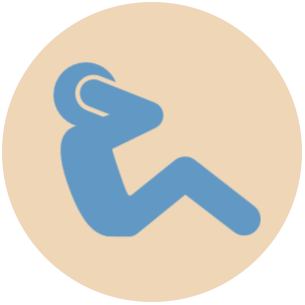 Damian and his team ran a day program for our school students. They had all students active and engaged the whole day. Kids had a fantastic day! Murphy Sports are booked for next year already.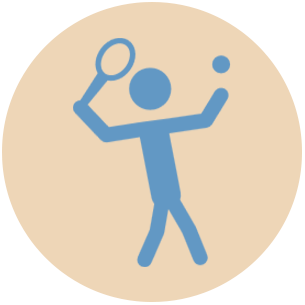 Joanna L - Sports Birthday Party
We had a fabulous experience over the weekend with Murphy Sports. Damian ran a mini Olympics 8th birthday party for my son's whole year – 40 kids – and had full control and engagement of the kids for the duration of the party. The kids had the best fun!!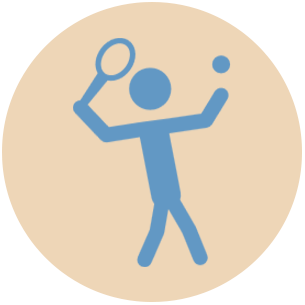 Sarah Mc - Sports Birthday Party
We recently used Murphy Sports for our son's 6th birthday party. Communication was fantastic prior to the party and the coach was excellent during the party. The kids had such a great time and the activities were catered to their age. Thanks so much!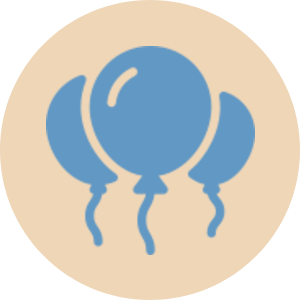 Caspian S - Sports Birthday Party
Our son and friends thoroughly enjoyed his birthday party with Murphy Sports. The kids were kept fully engaged with a variety of fun sports activities and a lot of laughs, while parents could relax. Thanks Damian and team for a great morning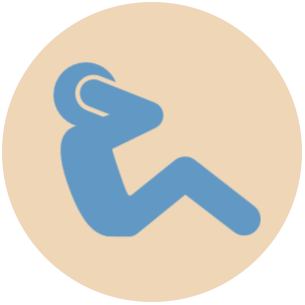 Tania B - Sports Birthday Party
Damian from Murphy sports hosted my son's 6th birthday party. We had 26 kids and he did a awesome job playing sports games. Highly recommend Damian and Murphy Sports.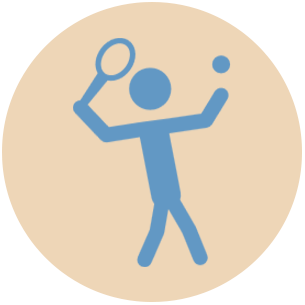 Tim Henry - Holiday Sports Club
Murphy Sports Camps are brilliant. Damian is always amenable and helpful. The camp has a personal feel to it and is also good value. My 6 and 8 year old boys always choose this over any of the other options. Highly recommend.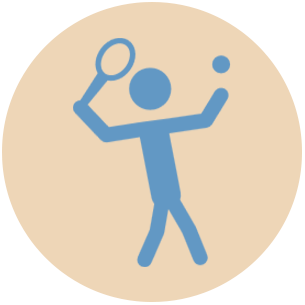 Lucy A - Sports Birthday Party
We contacted Damian about providing sports activities for our 8 year old daughter's birthday party in the park. Party day was very hot weather and Damian did a great job adapting activities and games to make them suitable for the heat. The girls had a great time running around with super soakers and playing other games in the shade. I would highly recommend him for party entertainment.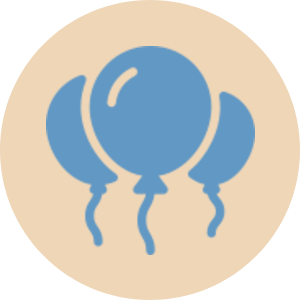 Poppy W - Holiday Sports Club
My daughter (6yrs) did two days of Murphy Sports in the school holidays and really enjoyed playing lots of fun games and running around (multisport days). Nice for her to be mixing with a wider group of kids in the area rather than the same faces from school vacation care. Really good value for money too. We'll be back next holidays!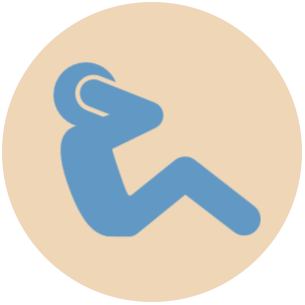 Carissa L - Holiday Sports Club
Love Murphy Sports. My son prefers this vacation care program over other options. My son always reports he's had a great day.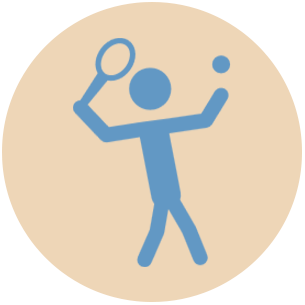 Domenica P - Holiday Sports Club
My son LOVED going to Murphy Sports. On his first day at the end of term 1, he was 6 years old and had no friends there that he knew. Damian came over and really made such a good effort with my son to make him feel comfortable and secure that everything would be ok and they would have lots of fun. It was so nice as a mum to be able to walk away and know that your child was in good hands and wasn't going to be left to battle the anxious moment of being somewhere on his own without anyone he knows. I would definitely recommend Murphy Sports to everyone as a great holiday program for all kids. My son loved it.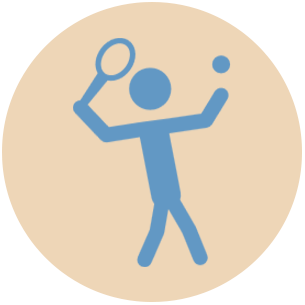 Lenka H - Holiday Sports Club
Amazing vacation care, my 5 year old has never done any kind of vacation care before and loved every minute. He was exhausted after day 1… that's a big tick from me because it's virtually impossible to exhaust my little energiser bunny. Great care, energetic and fun, super easy booking process and follow-up communication. I'll definitely be booking Murphy Sports again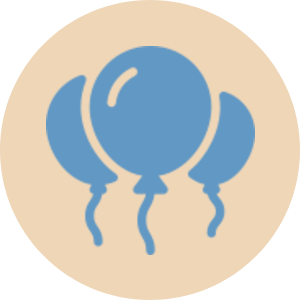 Ken S - Holiday Sports Club
My 5 yr old daughter absolutely loved it. The program catered for all interests and capabilities. Damo is a genuine, fun guy; endless energy and keeps every child engaged and excited. After two days, my daughter asked could she go again on Saturday :). Next school break a definite!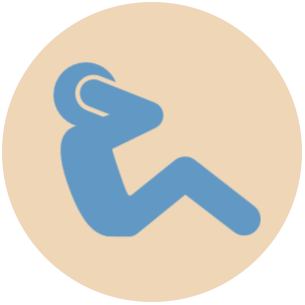 Alice T - Sports Birthday Party
Damian ran sports and games for an hour for my son's 5th birthday party. He was absolutely AMAZING. He kept them all completely engaged with so much fun and energy. All the parents looking on were blown away. I can't recommend him enough!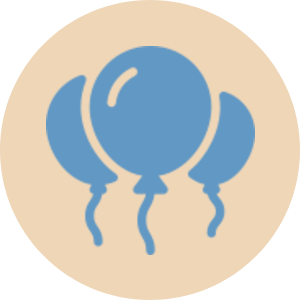 Dania – Children's Sports Parties & Events
"Damian and his team at Murphy Sports are brilliant at running fun Sports Parties and Events. I have utilised them on a number of occasions, and they have done a very impressive job entertaining 30 plus children on each occasion. The boys and girls always have a blast and love the high bounce balls that Murphy Sports provided each of them. We would happily use the services of Murphy Sports again."